A Smarter Phone
A smarter choice
The Micro Phone is a big screen smartphone with the perfect blend of flagship features & fun to bring you the ultimate in smart value for money.
Be Different Be Together
be part of the world's biggest mobile party
5.7″ HD 18:9 IPS  |  Dragontrail® Glass
4 x Digital Cameras (13MP Max)
Super Fast Cat6 Downloads
64 bit Octa Core ARM CPU + 3GB RAM
2+ Million Apps to Download
32GB Onboard Storage + Micro SD Slot
3.5MM Headphone Jack + Micro USB 
Android™ GMS Approval
with the best of the Google stack baked right in 
We love Android! It's incredibly powerful both for fun and to get stuff done. Acorn is working with Google's Android team to bring you a GMS Certified phone with the core Google apps that make all the magic happen!
With more than 2 million apps to choose from, you can find loads of amazing apps for work or just for fun! There are thousands of apps for free, from Fitness to Office Software, TV & Video Streaming, Music and Internet Radio so theres something for everybody.
A Phone for the UK
for you, for everyone, for flying the flag
At the moment, the big flagship phones are made by American, Korean, Japanese & Chinese names, there isn't much option for British people to get behind the national flag and show off a British name! We want to change this…
The Union Flag badge lets British people be proud of and support a national brand. It will feature on all Acorn products!
An Instant Classic
a classic keyboard for a modern icon
The original Micro had a keyboard that was both iconic and unique. The Micro Phone C5 has a 'soft keyboard' in a similar style to the original- our small tribute to the classic.
What's the C5 all about? We think the original Acorn team's achievements deserve them to have statues and be on banknotes! All flagship products will be named in tribute to these legends. C is in tribute to Christopher Curry, who changed the world in 1978 by co-founding Acorn!
We've given the Acorn logo a modern facelift to reflect our new fresh, forward thinking identity.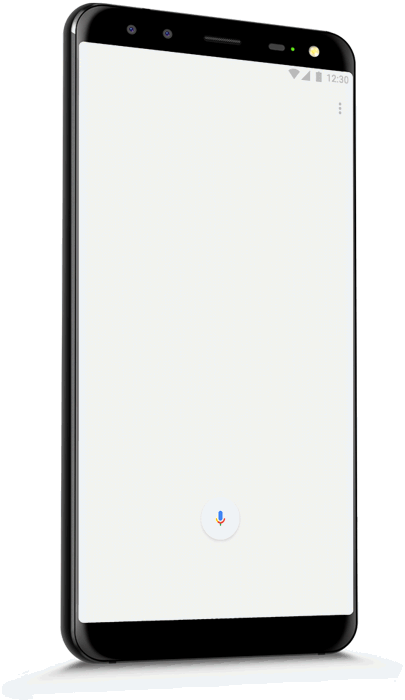 Your AI Phone
voice activate your life with 
Assistant at your service
With a simple 'Ok Google' you can ask your assistant questions, tell it to do things, find answers and make plans. It's your own personal Google, always ready to help and its works with lots of your favourite apps, all with your voice.
QUAD Cameras
helping you get pro standard pictures
The best camera is the one you have with you! Take awesome selfies, professional style bokeh digital shots, panoramic masterpieces as well as awesome video.
WHY? The 13MP photos you take are perfect for posting to your timeline, but also plenty big enough for printing onto canvas or making a photo book!
The best camera is the one you have with you! Take awesome selfies, professional style bokeh digital shots, panoramic masterpieces as well as awesome video.
WHY? The 13MP photos you take are perfect for posting to your timeline, but also plenty big enough for printing onto canvas or making a photo book!
Super
Size HD Screen
more screen, more fun
The Micro has a 18:9 'super-widescreen' which gives you more space for your apps & photos, while keeping the chassis size smaller – letting you use it one handed. 

Tiny bezels and 2.5D curved edges give the Micro a modern style so you'll be the envy of your friends.

 Tough Dragontrail™ glass lets it deal with everyday life. 

No notch, hurrah! And it has a headphone port!
Well Connected Mega Fast 4G
Cat6 super fast data connections at your fingertips
Stay connected* to internet & email when you're on the go with superfast Cat6 4G LTE downloads, up to 3000Mbps, and ultra clear Voice-over-LTE*
Connect to Wi-Fi A/B/G/N and tether other devices using a 'hotspot'. Connect to your favourite cloud services on the move, so you can carry your whole world in your pocket, and now get 15GB free cloud storage thanks to Google*.
With dual SIM cards (mini & nano) you can have one number for work and another number for home. It also lets you have 2 network plans so its great if you go abroad as you can get the best deal.
Network Unlocked
connect your way
The Micro is network unlocked so you are free to choose your preferred carrier and get the best deal.
You can even have different carriers in different SIM slots* which is great for business use, or if you're on holiday.
Connect with family and friends using your favourite social network, so you can stay close, even when you're far away. You can Phone, Text Message, Messenger, Hangout™, Skype™, eMail, Video conference or Chat to your heart's content.
*Connection not included. Voice-over-LTE dependent on carrier. Speed dependent on network conditions.
 
Power & Precision
Harness the power of a 64 bit ARM processor for apps and games. The MediaTek 6750T excels with power-efficient performance thanks to its octa-core CPU based on Cortex A53 (clocked at up to 1.5GHz) and graphics from the Mali T860 dual GPU (up to 650MHz).

Storage & Cloud
The 32GB* (eMMC) is loads of onboard storage for your apps, files and photos. Theres plenty more in the cloud (15GB free*) and its expandable if you want to…
…use a Micro SD* slot to add up to 64GB – ideal as you can take it with you to your next phone!
Fingerprint Access
Security as unique as you are
Your fingerprint is as unique as you are. Keep your personal data safe and secure with the rear biometric scanner.
No passwords, no digits- its the ultimate convenience as you can open your Micro in an instant with a quick tap.

GPS Return of the Navigator
Your phone is a sat nav in your pocket! Use the Maps app to navigate around, check on train times and find walking routes so you never get lost again!
Fitness
take care of yourself
Use your Micro's Accelerometer, GPS and other sensors to help track your fitness, food intake and to plan your exercise regime.*
*requires app downloads + data input
ANDROID
• Nougat OS
• Android™ 7 (Upgrade to 8.1 TBC)
• 2+ Million Apps & Games on Play Store™
• Access Cloud Services
• Google™ Now Voice Control
• Google™ Assistant
HARDWARE
• Fast Octa Core CPU
• MediaTek MT6750T
• Clocked @Max 1.5GHz
• 28nm ARM® Cortex-A53
• Mali™ T860 MP2 650MHz – HD 1080p GFX
• 3GB RAM DDRIII
APPS
• Google™ Play Store™
• GMS Certified*
• 2,200,000+ Apps to download
• Games, Movies, Books & Music
• Facebook™, Twitter™, Instagram™ etc
• Thousands of great free apps
CAMERAS
• 13MP + 2MP Rear Cameras
• 8MP + 2MP 'Selfie' Cameras
• SONY™ IMX2581/3.06″ Array
• Dual Array Pro (depth) Photos
• Record Video 30fps
• Dual Rear LED Flash, Single Front Flash
SCANNER
• Rear Fingerprint Scanner
• Scan finger to unlock*
• 508dpi high fidelity (96 x 112)
• 360° resolution • <150ms identification
STORAGE
• 32GB* Solid State Storage
• 15GB Google Drive 'Cloud' Storage*
• Micro SD Slot (Add an extra 64GB)
• Use Box, Dropbox, Drive*
DISPLAY
• 5.72" Capacitive Multi-Touch
• IPS Screen
• 282DPI HD 1440×720 Pixel
• 1.3mm Asahi® Dragontrail™ Glass
• LED Crystal Display
• Front Notification LED
DATA
• 4G FDD: B1/B3/B7/B20
• 3G WCDMA, 2G GSM
• Wi-Fi Internet
• 802.11 b | g | n
• Network Unlocked, UK & Abroad
• Internet & eMail*
PORTS
• Micro USB port (OTG)
• 3.5mm Headphone Port
• Micro SD Slot* (Max 64GB)
• Mic + Internal Speaker & Loudspeaker
• GSensor, Proximity, Ambient, Compass, GPS
PHONE
• Dual SIM Slots
• Dual Standby
• 2 x Micro SIM Slots
• SMS Text Messages
• Use WhatsApp™ and Facebook™ Messenger*
SIZE
• 3Ah Rechargeable Battery
• 3.85V Lithium Ion (4.4V Nominal)
• Charges via Micro USB
• Non-Removeable
• Dimensions 153 x 71 x 9mm
• Weight -132g (inc Battery)
IN THE BOX
• Acorn™ Micro™ Phone C5
• UK Power adaptor
• Quick Start Guide
• 12 Month Guarantee*
• MicroUser Website Tech Support
• UK Technical Support*
Environmental Free of brominated compounds, Free of chlorinated compounds, Free of antimony trioxide, Mercury-free LED-backlit display, Arsenic-free display
*Requires signup for free Google Account, and free downloads. Some services require Network or Wi-Fi connectivity, Location Services, and other personal data to perform. Computer generated images illustrative of device, actual product may vary due to manufacturing processes. Third party devices cannot not supported by our Tech Support Engineers, and we cannot offer compatibility advice.  If a Micro SD card is added this occupies the position of the Nano SIM Slot (which cant be used). 32GB = 32 Billion bytes. Actual formatted capacity is less and storage quoted excludes storage occupied by Android OS and pre-loaded Apps (3GB). 15GB Free Google Drive Cloud storage correct at time of press. Some apps shown are not pre-loaded but all are available at time of press, some may be chargeable. Acorn is not responsible for functionality of thrid party apps and services.. Streaming BBC iPlayer or BBC iPlayer Radio requires you to have a valid TV Licence. 
Terms and Conditions apply. Specification subject to change without notice. The Micro Phone is exclusively available to buy on Indiegogo. The campaign is using "flexible funding" with a minimum backer threshold. In the event that the campaign does not meet its threshold for funding, your order will be cancelled and refunded by Indiegogo in accordance with their Terms and Conditions. 
©2017 Google LLC All rights reserved. Google, Android, Chrome, Assistant, Play Store, Drive, GMail, Play Books, Play Magazines, Play Games, Play Movies, Photos, Google+, Maps, YouTube, Google Now, 'OK Google' Hangouts and their respective icons and screenshots are trademarks of Google LLC. Asahi® Dragontrail™ is a trademark of Asahi Glass Co., Ltd. ARM® is a registered trademark of ARM Holdings Ltd. SONY is a trademark of SONY EUROPE LIMITED. BBC is a registered trademark of British Broadcasting Corporation. All other trademarks are property of their respective owners.